Preserving and Protecting Our Precious Constitution and Rights Of American Citizens
Dedicated to protecting our second amendment rights, uncovering the truth about Big Pharma's insidious grasp on American consumers and more.
THE SPEECH THEY DON'T WANT YOU TO HEAR
DJT EXPLAINS THE STEAL STEP BY STEP
1965 - A POWERFUL WARNING BY THE GREAT PAUL HARVEY
In 1965, the great American radio host, Paul Harvey gave a chilling warning to the American people about the fate of our nation. This video shows the parallels between the warning that Harvey gave over 50 years ago and today with the Socialist influences we see in our government and society.
Please watch the following video; you will see that there is a fine line between freedom and tyranny and there are those now that want to control us. It should frighten everyone.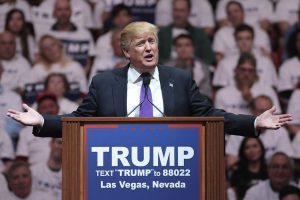 Corruption
TRUMP COUNTER PUNCH It's Not Over Yet! MORE AND MORE "IRREGULARITIES" COMING TO LIGHT Hello again, it's Rocketman, Ken Baxter from sunny, Las Vegas, NV and
Read More »
"We The People is founded on the principles of honesty, integrity, unity and transparency in all of its operations. We will sound the alarm regarding insidious threats to Americans' rights ensured by our Constitution, uncover the truth about big pharmaceutical companies and expose how unions have hurt our economy while enriching labor bosses and political parties."
Making investments in real estate projects and innovative start-ups in America.